So the Red Sox got Adrian Gonzalez, the first baseman they've been drooling over for years, in a trade from San Diego.
Last night the Red Sox got Carl Crawford, the outfielder the entire major league was drooling over, via free agency.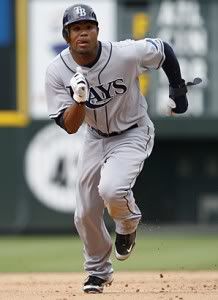 Can Cliff Lee, the pitcher the entire world is drooling over, be far behind?
I actually read a report on espn.com yesterday that talked about how the Yankees might actually be getting both Crawford and Lee this winter. I guess not. Where's the article talking about the Red Sox getting them both? I hope to see that sucker published today.
Where did I get the pictures?
cubbies crib
PRO Rumors
NY Daily News